Blueberries
Fresh, delicious, quality, locally grown blueberries
Blueberries
Our farm contains around 1,500 blueberry bushes. Blueberry season starts mid spring and end late summer. Hours will be posted for our U-pick times during the picking season.
We are a family run farm and love blueberries. Come enjoy our fresh blueberries at your local farm.
Varieties
Our farm contains several varieties of blueberries. Calypso and Legacy are classic types both with great flavor and size. These varieties are the classic style of blueberries you would find in the store. They are both Northern Highbush and cross-pollinate with each other to maximize the yield and quality.
We also grow specialty varieties as well, Titan™ and Pink Lemonade. They are both very distinct yet they are both Rabbiteye. Titan™ is one of the largest berry varieties while Pink Lemonade is small but very sweet. They are paired to cross-pollinate to maximize yield.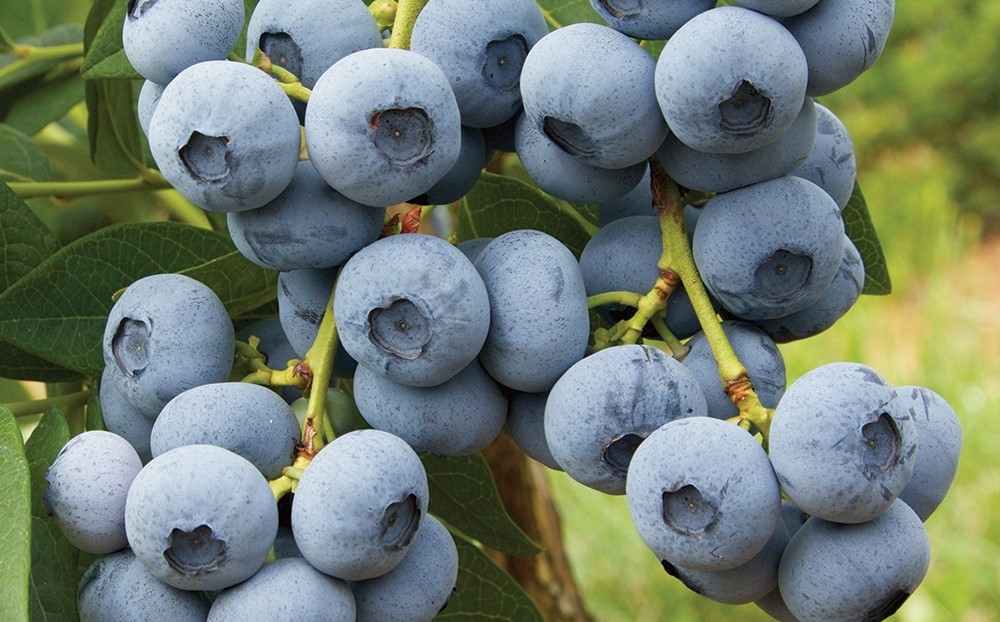 Calypso
Calypso has a large fruit, easy to grow, harder, and has a high yield. They are ready to pick late season. This variety is from Michigan State University.
Type: Northern Highbush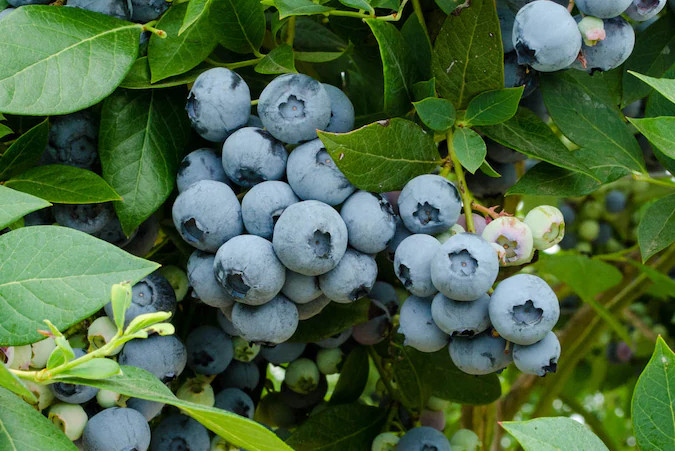 Legacy
Legacy produces a medium to large size berry. They are ready to pick late season. They are considered one of the best flavored varieties.
Type: Northern Highbush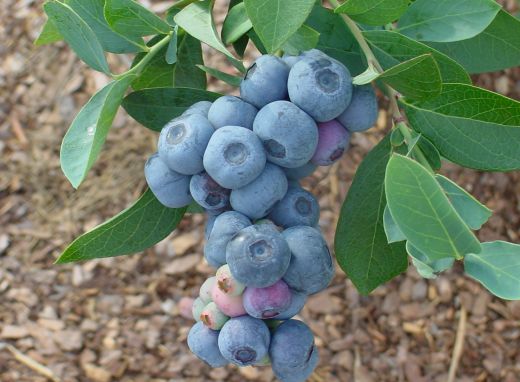 Titan™
Titan contains very large berries. They are new blue berry variety recently developed. They can grow as large as a quarter, while most other large berries grow to the size of a dime. They are the largest rabbiteye released to date. They contain a strong flavor and are very firm, great for u-pick or home garden. Developed by D. Scott NeSmith of the University of Georgia.
Type: Rabbiteye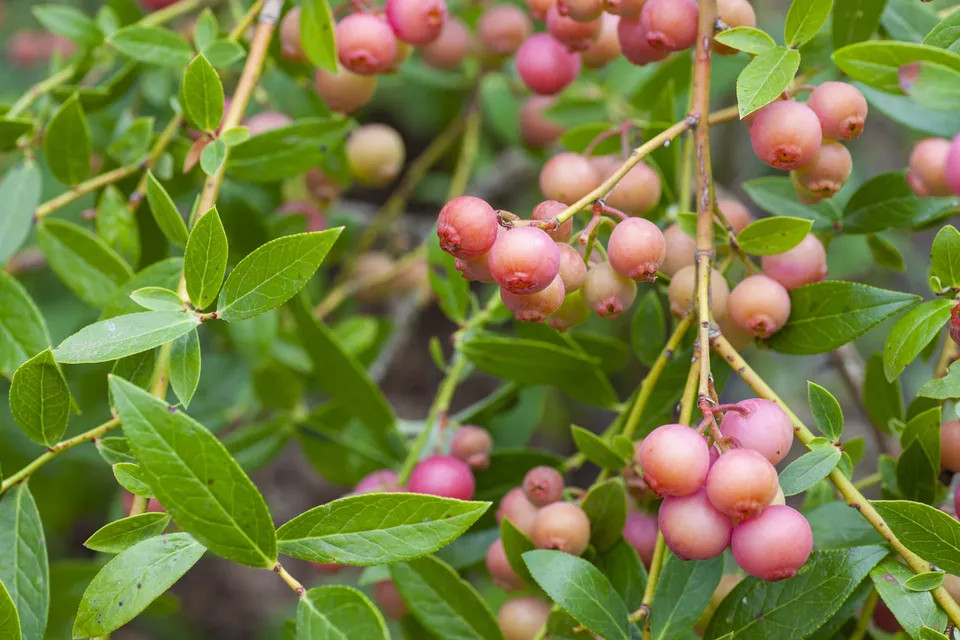 Pink Lemonade
Pink Lemonade blueberries are sweet and bright pink. The berry size is small to medium and bloom late spring.
Type: Rabbiteye